Conference Overview
Affected by COVID-19, the 4th International Conference on Computer Science and Application Engineering (CSAE 2020) was changed into online meeting and successfully held on October 20-22, 2020.

This virtual event attracted over 70 participants from 5 different countries. Conference program includes keynote speeches, oral & poster presentations and discussions in the field of Computer Science and Application Engineering.

Thank all the speakers, who have done wonderful jobs and attendees for being with us. Except that, we'd like to give special thanks to our session chairs: Prof. Ali Emrouznejad from Aston University, Prof. Xudong Jia from California State University Northridge, Prof. Honggui Li from Yangzhou University and Prof. Yong Yue from Xi'an Jiaotong-Liverpool University.

Photo Gallery:
Opening ceremony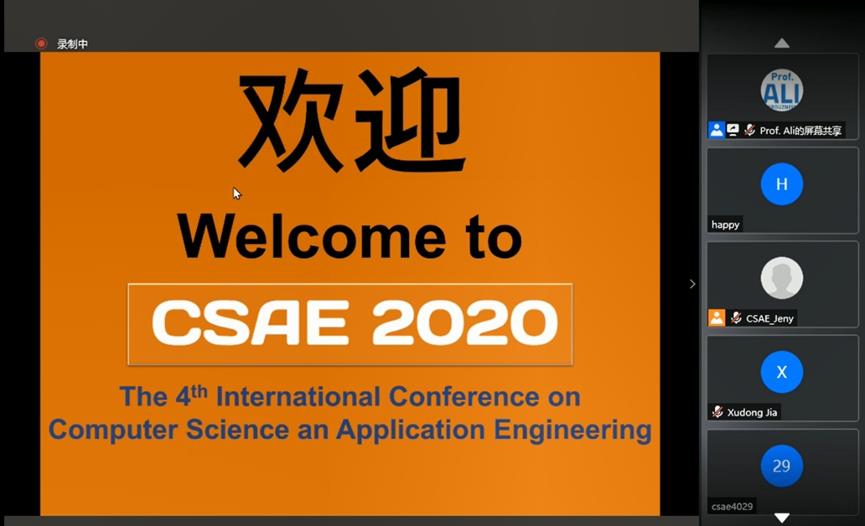 Keynote speeches
We were honored to have five distinguished professors to give keynote speeches at CSAE2020.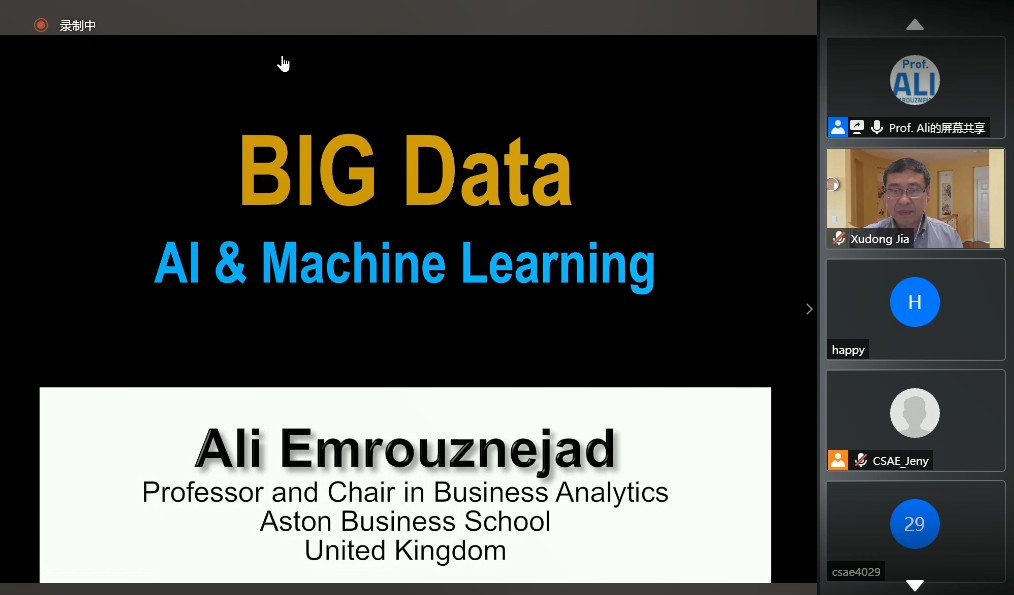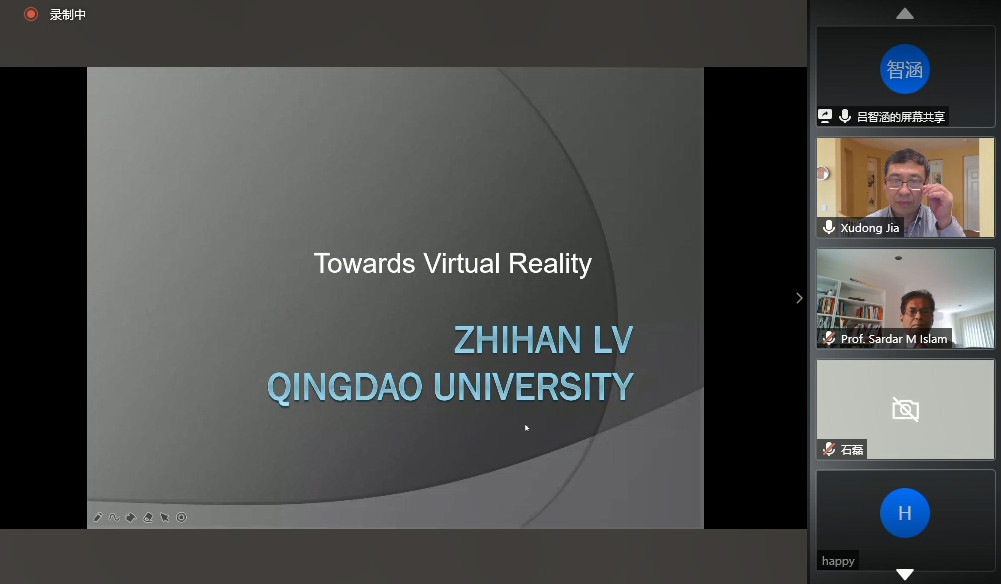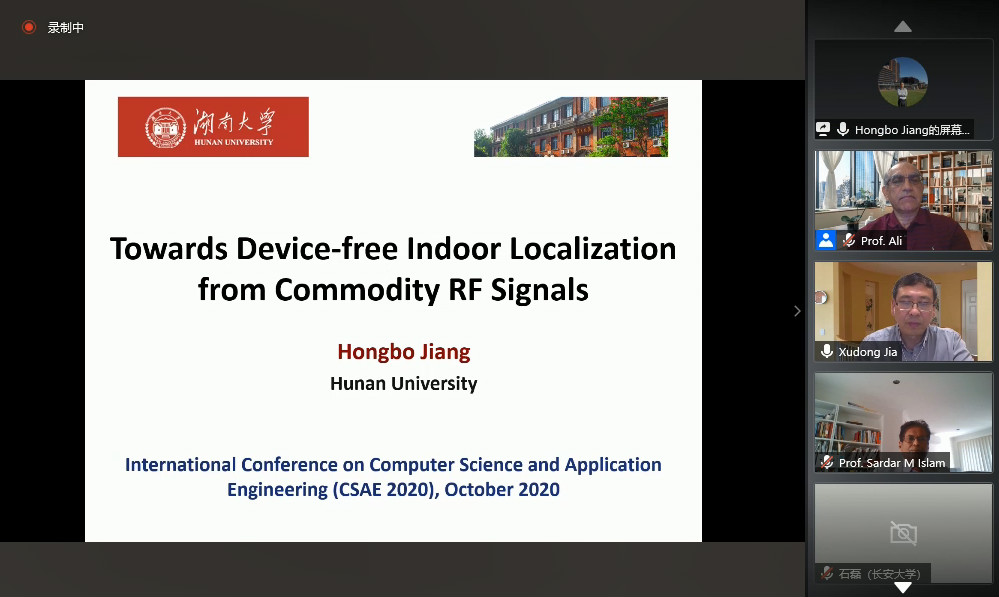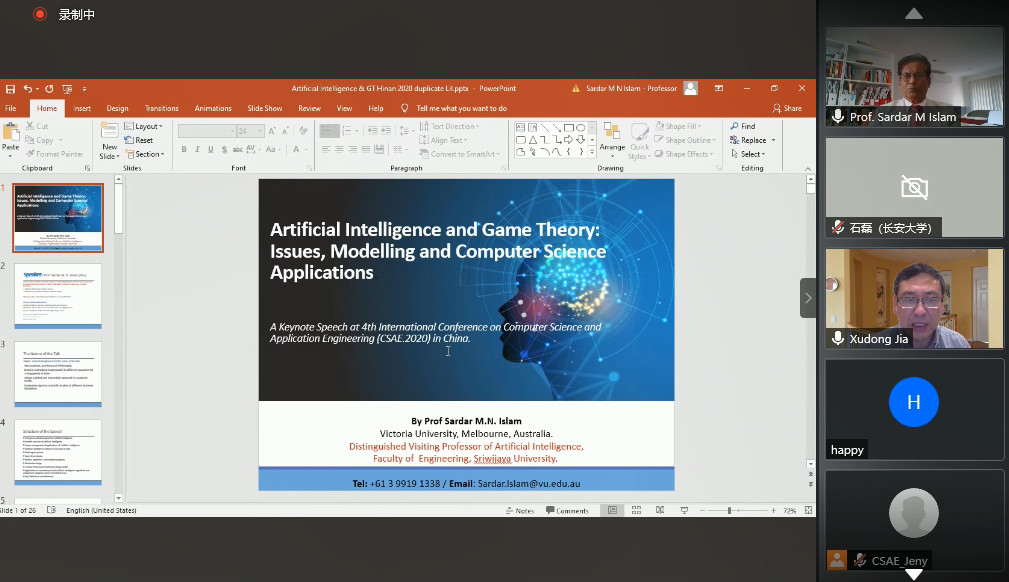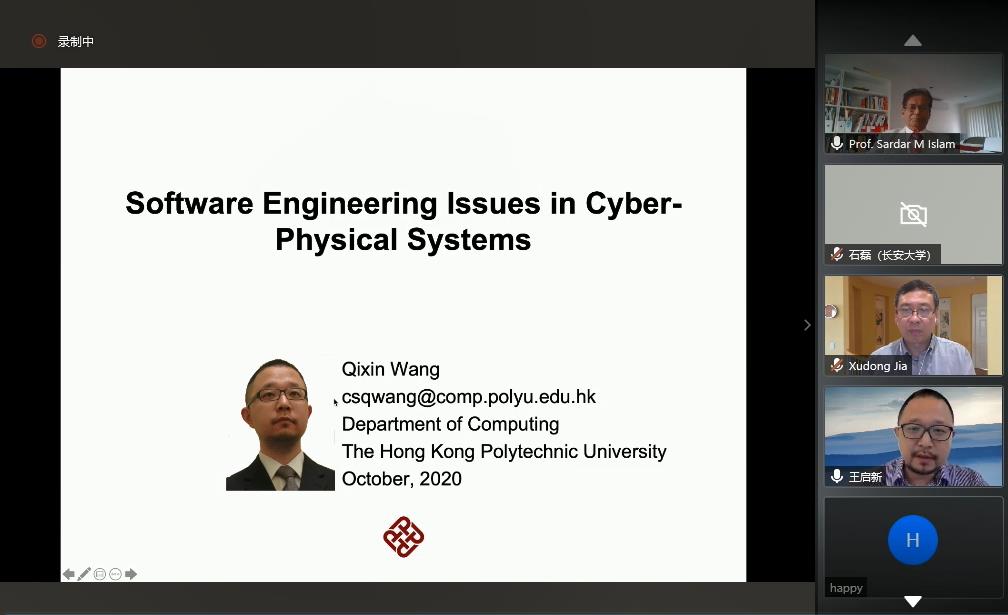 Oral & Poster presentations
There were 20 oral presentations and 28 poster presentations. The presenters shared latest research results with the audience, and audience participated actively via asking questions and voting.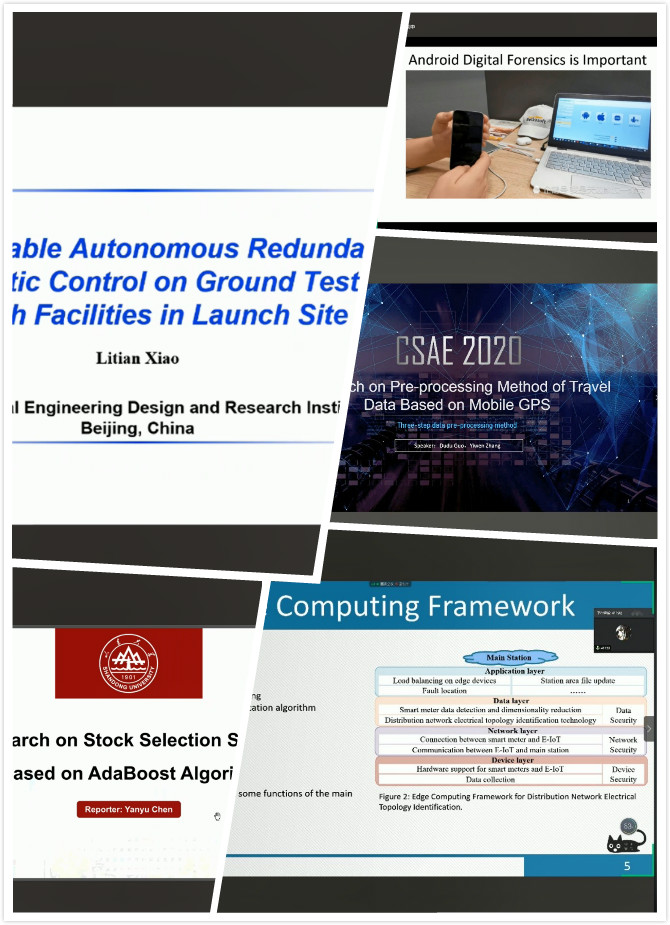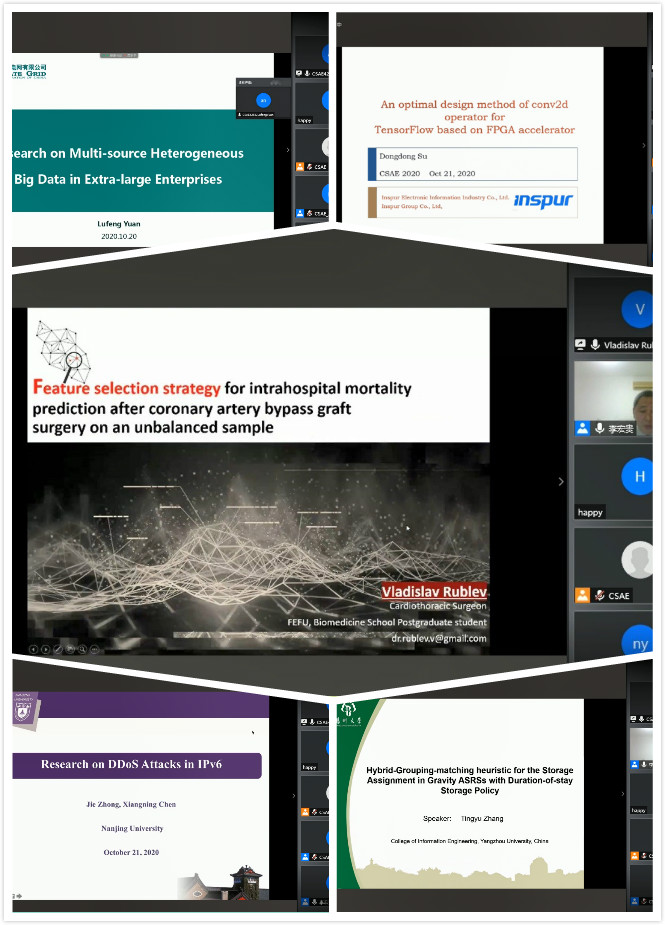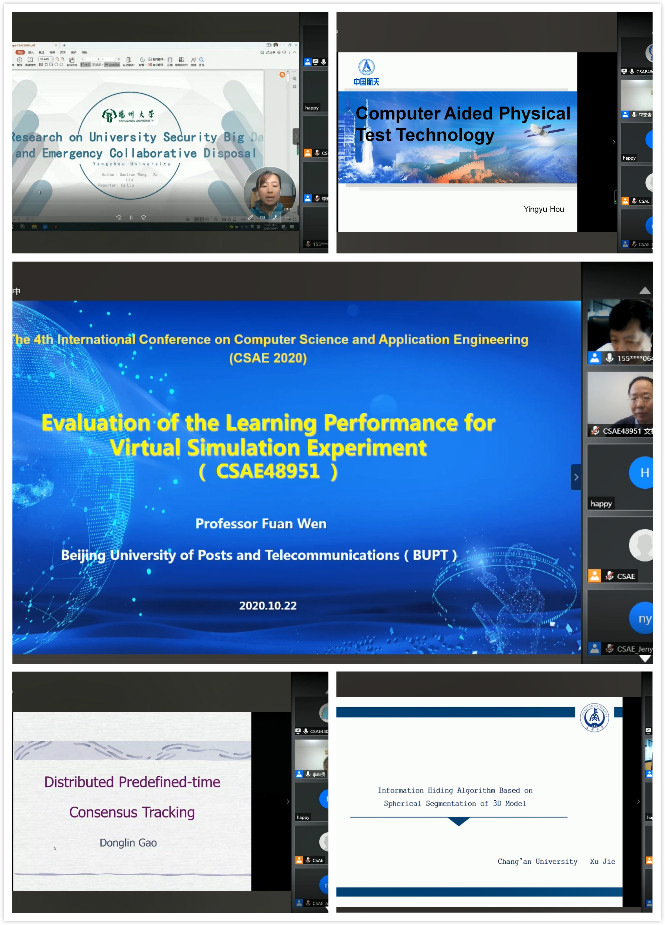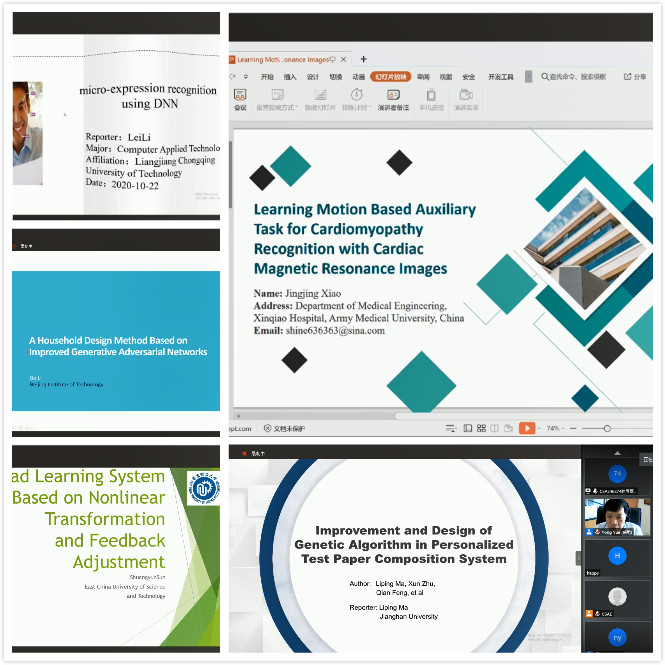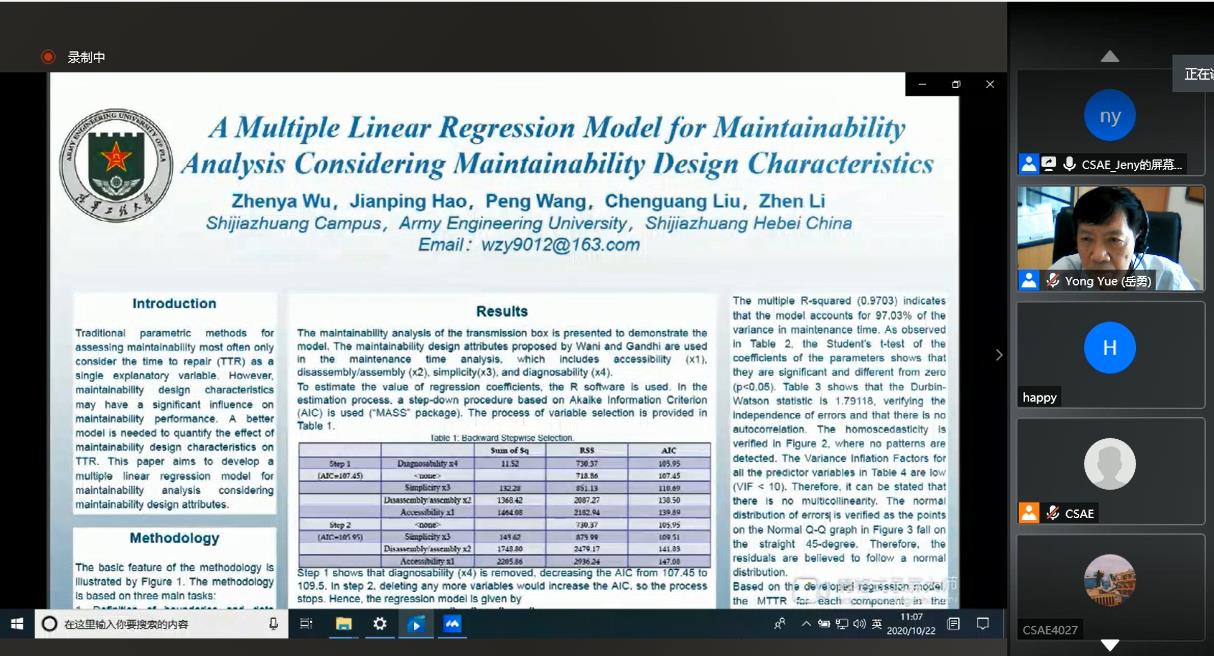 It was their support and contribution that made CSAE2020 a complete success. We are expecting more experts and participants from academia to join CSAE next year.